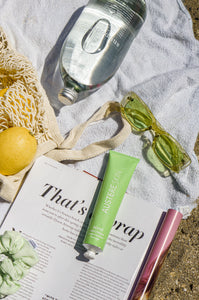 The Must-Have Mask Everyone is Talking About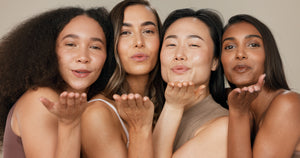 Created for Sensitive Skin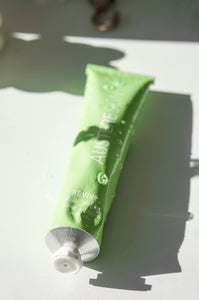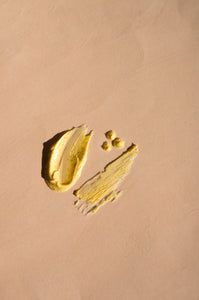 Sensitive Skin is the New Normal
Let's get real. Are you sick of trying new products that leave you out-of-pocket and with a reaction that can last weeks? We are.

Made in New Zealand
We are based in Nelson with our products formulated and filled in Auckland.
100% Natural and Free from Nasties
Our products are 100% Natural, Fragrance Free, Sulphate Free, Vegan.

Recyclable Packaging
Our Revive Mask is packaged in aluminium tubing which is 100% recyclable.
We donate 10% of Profits to Charity
10% of each mask is donated to local charities across New Zealand.
Read our Real Reviews from Real People
Love this Mask!

"Love this mask. The Revive Mask always makes my skin feel smooth and hydrated. I can always trust that when my skin feels dull it will bounce back with this product. This is my new fave and a staple in my skincare routine"

— 

Sophie A | Dunedin, NZ
Obsessed!

"Obsessed with this mask! Leaves my skin feeling so soft and fresh. Have recommended this to so many friends who also love."

— 

Laura S | Auckland, NZ
Highly Recommend!

"I highly recommend this mask! I have found it hard to come by masks that don't irritate my skin and this one is fantastic! Leaves your skin feeling nice and smooth."

— 

Deigna K | Auckland
Cried with Joy!

"My sister is 12 weeks pregnant and has been suffering from acute dermatitis on her face since falling pregnant. Wow, it is amazing! Ellie hasn't been able to find anything to help her skin and pretty much cried with joy."

— 

Millie M | Christchurch, NZ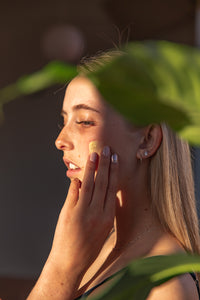 Showcase Your Real Skin
Gently Exfoliates
We use soft Apricot Seeds to gently polish away dead skin cells and promote healthy skin regeneration, naturally. Softy removing dead skin will help your new skin shine through.
Intensely Hydrates
The unique blend of Aloe Vera, Calendula, Chamomile, Chia Seed Oil and Hazelnut Oil is rich in Vitamin E allowing each ingredient to softly penetrate the epidermis to soothe, hydrate and repair your skin.
"Absolutely love this mask and how it makes my skin feel. I love that it gently exfoliates and nourishes your face. I suffer from eczema prone skin so will definitely re purchase. 🤍"
"After using the revive mask my skin felt so smooth and hydrated. Beats any other face mask I've tried and doesn't leave my skin red and irritated. Will definitely be my go to from now on!"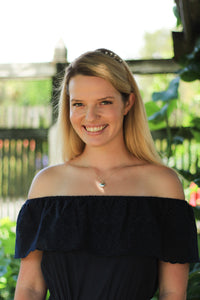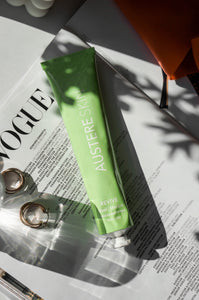 Behind the Brand.
I started Austere Skin simply because I wanted skincare that wouldn't aggravate my eczema. Too many times I have purchased a beautifully packaged product with thousands of customer reviews that not only leaves me out of pocket, but with a reaction that can last weeks.
The Revive Mask is everything I need in one product, it gently polishes away my dry skin cells and hydrates my skin. It is exactly what I hoped my previous purchases would be and looks way better on my vanity than my hydrocortisone ointments! To learn more, I've started a blog to document our journey!
Morgan
Read our blog